My state, North Dakota is basically one of the states that's pretty much UFO central.
doesn't help that there's a rumored third military base that's underground where they hold stuff from outer-space. :p and of course we already have two actual bases, as well as a dozen forts.
ND has it own share of weird stuff going on often… crop circles, flashing lights, that sort of thing. oh, and those aliens go after pigs instead of cows.
http://ironghost.wordpress.com/2006/10/30/pig-grabbing-aliens-in-north-dakota/
another sighting…
http://www.ufoinfo.com/sightings/usa/050901.shtml
basically there's a dozen stories like that out there.
it's become something of a running joke amongst ND locals that we even opened restaurant chains called Space aliens: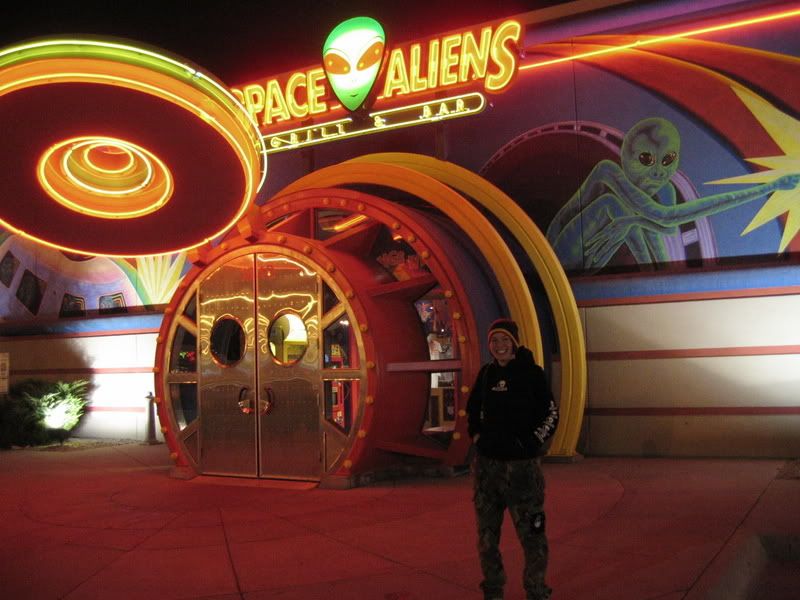 (that's not me in the picture, by the way)
so does your state has any weird stories like that, or is it just normal?