Does anyone have pets? Let's get it going by showing some pictures of your animals.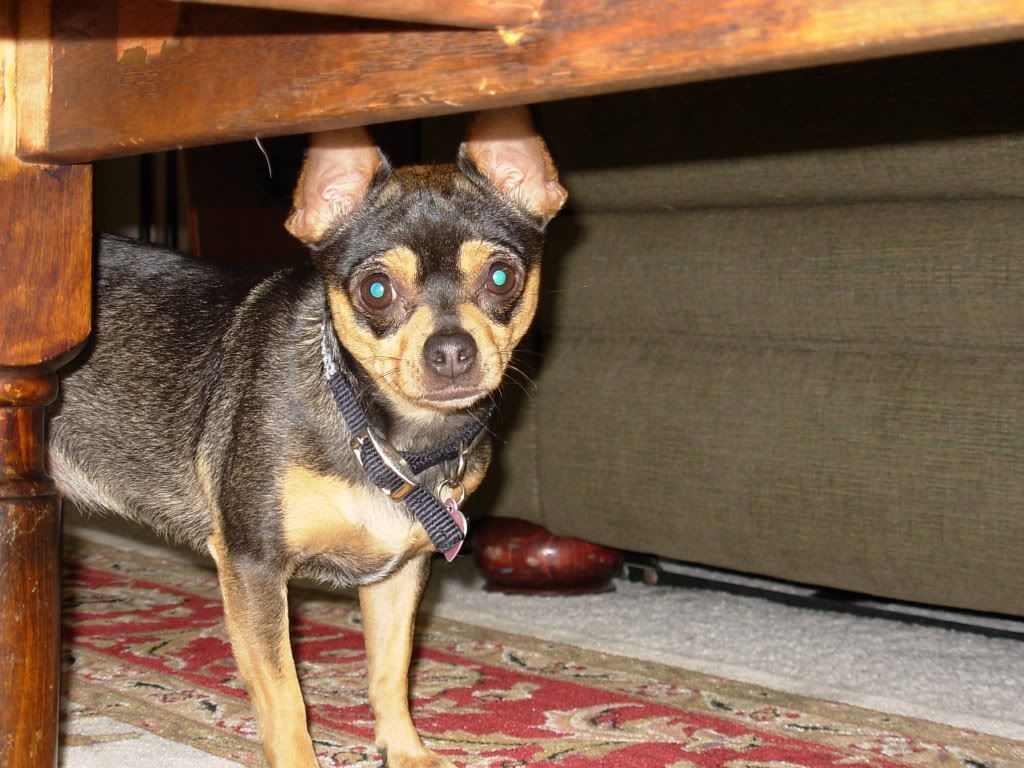 Beamer (AKA B-B or B-B-B ) the toy chihuahua. She'll actually pose for the camera when she sees one.
Jaguar (AKA Jag or Mr. Man or Nibber Boy due to his desire to nibble on everything) the fawn pug. That's his favorite toy. He refuses to have his picture taken as a general rule.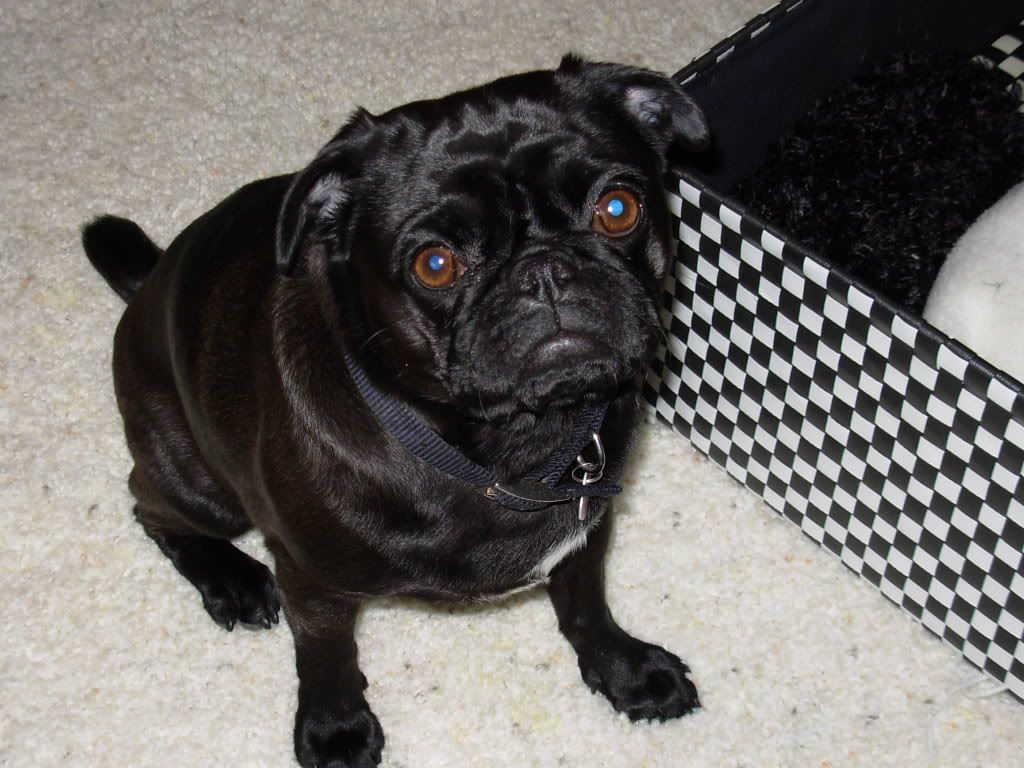 Mercedes (AKA Tater Bug or Pugga Bugga) the black pug. She doesn't care if you take her picture, but if you dress her up, she sulks like this:
That's just depressing.