Here we go again…
Introducing: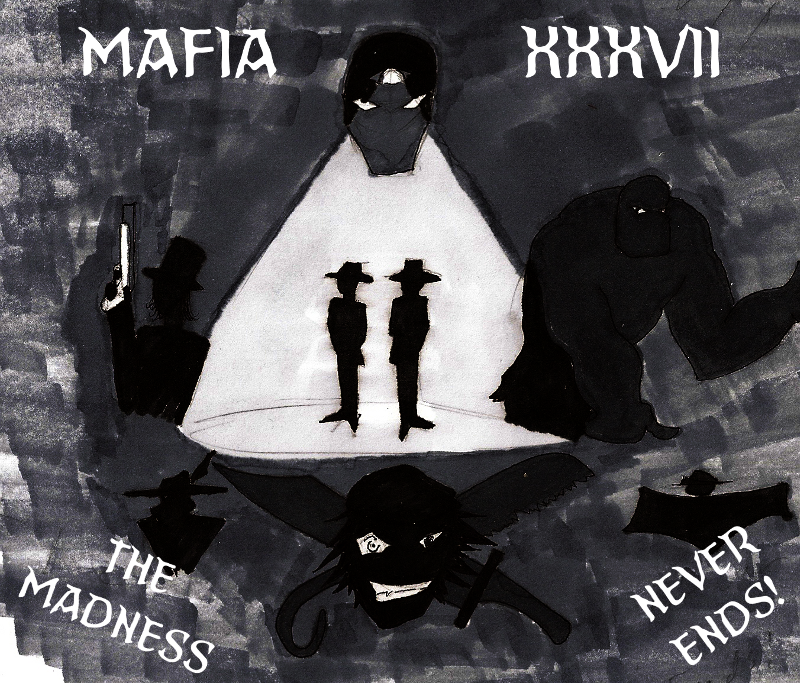 Art by Salsa.
That's right folks. It's the return of the madness. The game where everyone gets a role so that they all can feel special. This is essentially a rerun of the game that was dubbed "The Madness Continues" which can be checked out
over here
.
Here are the highlights, regarding the way the game works:
Coke classic:
Why mess with what works? This is essentially a standard game where the town is fighting a gang of evil mobsters who are trying to take over. Game is divided into two turns; Day turns and Night turns, each lasting 24 hours. During days, the town tries to figure out who is a criminal and try to lynch him. At nights the criminals make their move (along with anyone else who has a night specific power). Rinse and repeat until someone wins.
No child left behind:
Everyone gets a special role. There are no "Townie" roles or people who have no additional powers, apart from being able to vote during the days. The more people decide to join this game, the more roles I shall be forced to make up. So if you really want to see some crazy roles, I encourage you to promote the hell out of this game.
I just don't know what's going on anymore:
There's almost no way of telling how the game will end. With the introduction of neutral roles, the advantage can easily fall into the hands of the pro-townies, mafia, serial killers or some new unique form of an alliance, since the neutrals are free to back up almost anyone they choose.