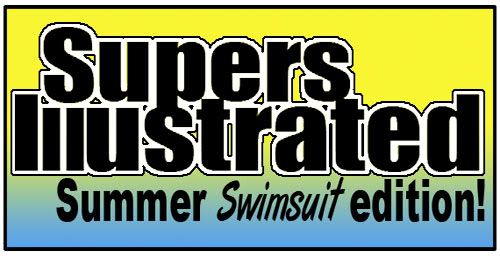 This Community Project is for a gallery of images done in the
Sport's Illustrated Swimsuit
mold. But instead of Super Models we'll be using Super Heroes!
submission guidelines:
1. The characters submitted must be your original creations.
2. They must be a Super Hero.(of any sort. Male, female, hybrid, elf, or alien.)
3. They must be wearing a swimsuit.
( Exotic, tropical locations are optional.)
All images should be sized at either 600 x 600px or 600 x 800px and sent to me via: legacyheroes@yahoo.com
It will then be featured right here on DD as part of a Special Summer Issue of my online magazine,
Legacy Unlimited
.
I would like the have the first submissions by June 20th.
This project will run through the Summer.
Post here or PQ me with any questions or suggestions.