Update Blog
New comic. New post. Same author.
Ok, I was getting tired of reading the same blog post every, stupid, day. This new comic is, in fact, a true story.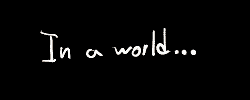 "The only moral it is possible to draw from this story is that one should never throw the letter Q into a privet bush, but unfortunately there are times when it is unavoidable."
-Douglas Adams, The Restaurant At the End of the Universe
Rydel6
at 9:43AM, March 31, 2007
Yeah, well… as said in the comic… laziness is not the only reason… but it is A reason.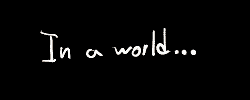 "The only moral it is possible to draw from this story is that one should never throw the letter Q into a privet bush, but unfortunately there are times when it is unavoidable."
-Douglas Adams, The Restaurant At the End of the Universe
©2011 WOWIO, Inc. All Rights Reserved Google+