So I was stuck at some place for six hours today and there was no Internet connection. Now a hard working gal would have used that time to finish her educational psychology assignment… But a
slacker
would have used that time to draw.
I am not quite either so after some working, I did some sketching~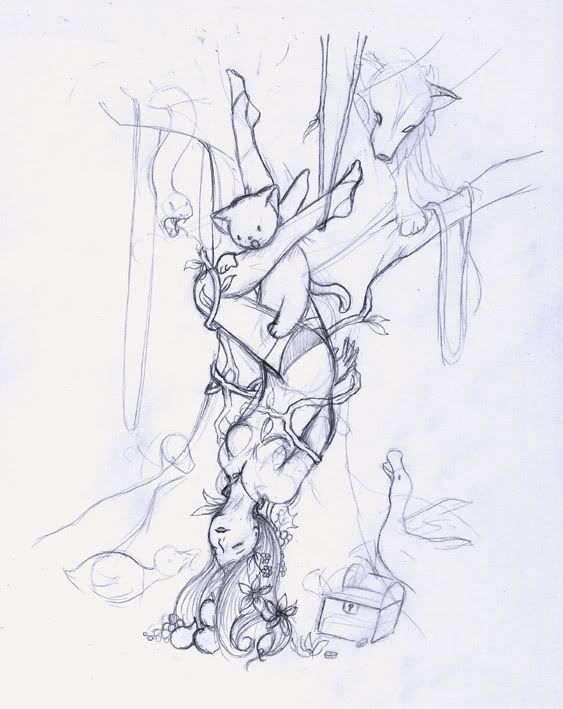 This was something I was sketching idly last night. It's based on the Hanged Man's card in a Tarot set. I used to love doing sketches based on Tarot card imagery but it's been a long while now. This is suppose to be my character for Civil War and I figured she would make a nice "Hanged Man." (I've never been very good at action shots.)
Then I got bored and sketched some more~ But since I didn't have Internet access, I couldn't get on DrunkDuck and use all your sketches as reference…so I did it by memory. Guess who is who~?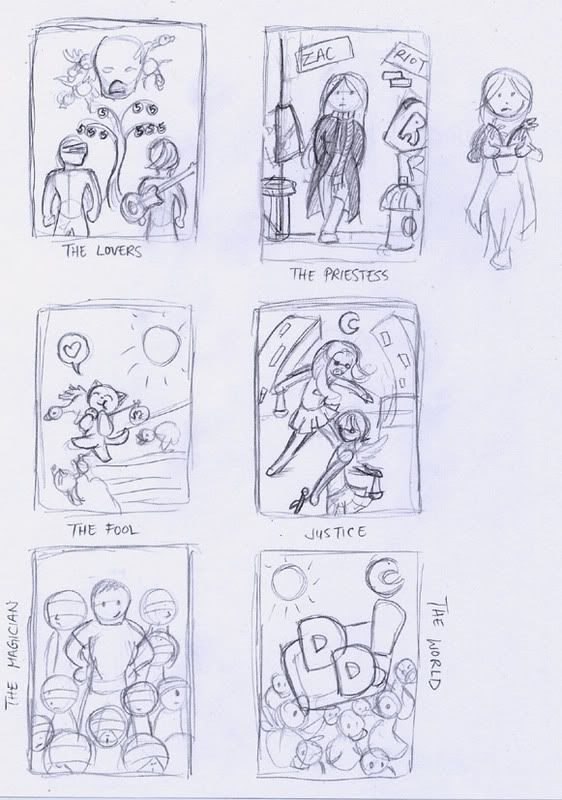 So that begs the question…
If you were designing a Tarot card for your character, which card would you use? (Here's
a site about Tarot cards and their meaning
.)