First off is Litindir, creator of Asgard Unlimited, a better comic then mines. READ IT!
We eventually returned the favor
Next is one Riz from CDLM did. Another good strip.
Here's the comic we did in return for Riz.
And here is Rutger of Arthur, King fame doing us a Garret piece!
And here is our rebuttal for Rutger, King.
This is my secret Santa from JGib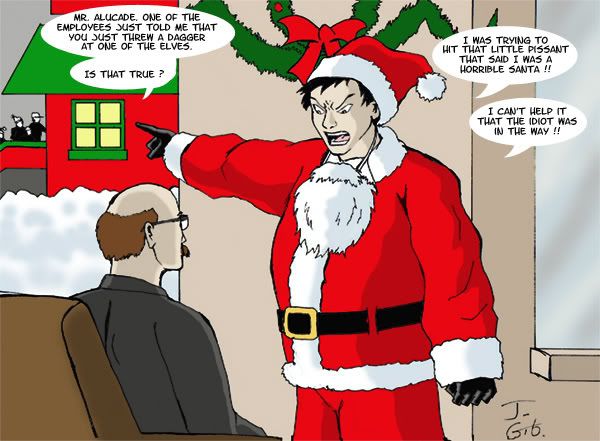 This is the present we gave to ncbaddwolf