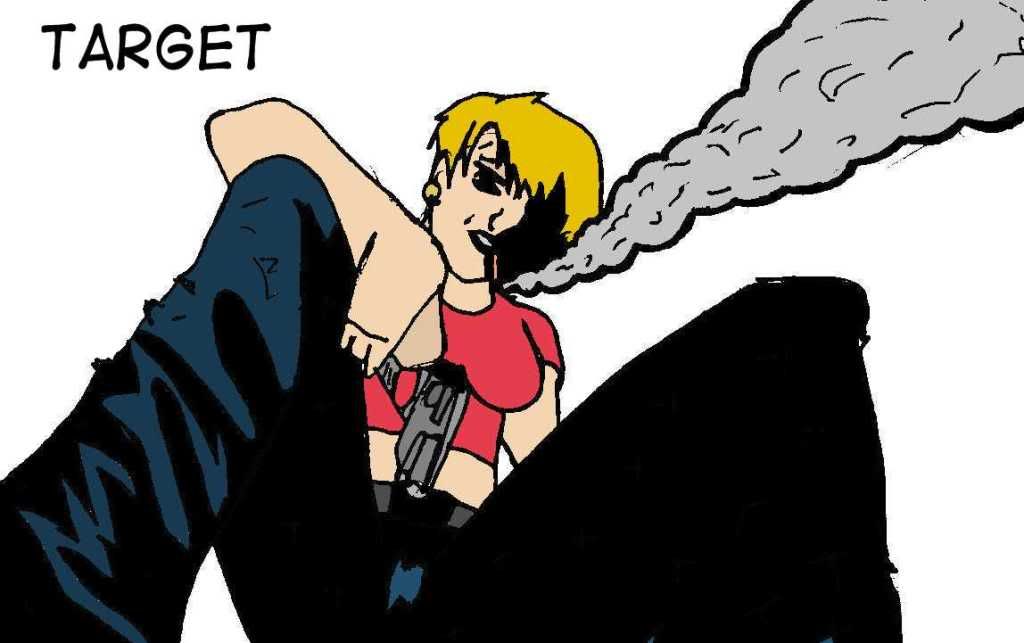 Name: Chloe Howard
Age: 23
Alias: Target
Goal: To get the money she was hired for.
Persona: Chloe is one of those typical villains for hire, doing the job when it wants doing as long as she gets paid at the end of it all. During hand to hand with the enemy, she will stay around for the fight for her own personal enjoyment…though she will know if a better powered hero than her comes along to do te job and get out instead of sticking around for the fight.
Abilities: An excellent hand-to-hand combatant (by that, I mean extremely awesome). Quite a bit of agility but has a perfect trained eye and is great with any sort of gun or weapon. (such as a sniper from one hell of a distance away, she's that good.) Excellent aim…hence the name target. Basically she is a more sane version of Marvel's Bullseye.
Weakness/Flaws: Though she is great and can take on many heroes, the ones with powers (Relik, for instance) has powers more than she can handle and guns won't be enough. Though she is great, the powers department does beat her alot. she will be able to hold her own against the mildy powered such as Comet Kid and Azumorph but may struggle with Relik for instance.
(Don't know why, can just see her and fukujinsuke's Desperado appearing in a single issue together…fighting and caught in the middle is some of the smaller heroes…if I could write that single issue…I would be extremely happy…i can picture alot of things already for it.)