It has begun! Reashi has started up the signup thread for this winter's Drunk Duck Secret Santa!

D-d-d did you say s-s-Secret SANTA????

SECRET SANTA
SECRET SANTA
SECRET
SANTA
TERCES ATNAS
SECRET SANTA DO YOU COPY OVER
STOP
SECRETSANTATIME
SECRET SANTA
SECRET SANTA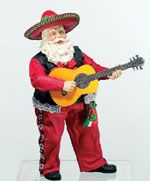 2 weeks ago (because I forgot to check my PQs, SORRY!!!!) Blue Strawberry by Eduds became 4 yearsold and reached 150 strips!

from houseofmuses:
Confirmed! The Voices Against Bullying Anthology will feature a story with art by DDer Ash Witter of Interview with the Vampire: Claudia's Story by Anne Rice and writer Ashlie Maczko! Watch for it!