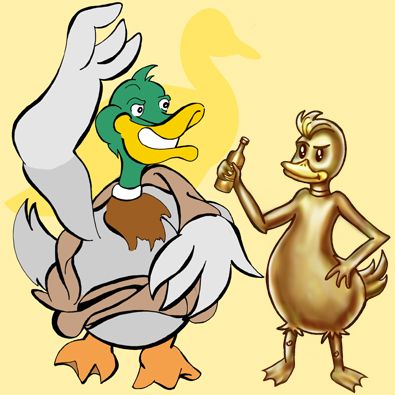 Niccea writes:
"We are doing good in recruiting presenters, but we need a lot more judges. So far, only two people have stepped up, and I thank them. However, if there are not more judges signing up, I will have to cancel this years' awards . Last time we did a bit of a rush job on the judging and had to resort to some rather drastic measures, but we still got it done. I don't want to go through with that again. If you want to save the awards, look into judging. You don't have to be an experienced art critic, you just have to say who wins and why they win and be prepared to debate with your fellow judges."

HOW TO SIGN UP TO BE A JUDGE

Step 1: Create an account on the Judges' Forum.

Step 2: PQ or post you username here for me to approve the account.

Step 3: If you have any likes or dislikes, post them here once your account is set up.

"I'm extending voting by a week, so instead of ending on the 27th it will end Sunday, August 3rd. This is due to the previous site issues and in celebration of Duck Independence Day. There are several categories where it is anyone's game and one vote will be the deciding factor between nomination and obscurity."

THE VOTING DEADLINE HAS BEEN EXTENDED AND IS STILL OPEN!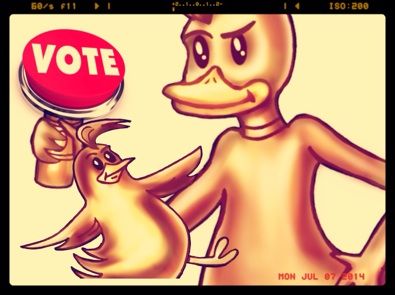 VOTE HERE

"We still need a lot of volunteers. Without them the show can't go on."

And the show MUST go on!

Hey, party people. Do you enjoy judging webcomics? Are you ready to judge? Then volunteer to be a Judge!

It is just a click away:
Link: http://www.justnopoint.com/drunkduck/forum/index.php


**SPECIAL THANKS** to the High Renaissance painter, Michelangelo, whose painting "The Last Judgement" was a source of inspiration behind the cover image for this newspost.

.::.
What's Quacking?
Do you have any original art to contribute to our stock image database, announcements, community projects, ideas, news, or milestones to report? Please leave general comments below or send a PQ to kawaiidaigakusei. Email me at kawaiidaigakusei(at)gmail(dot)com.