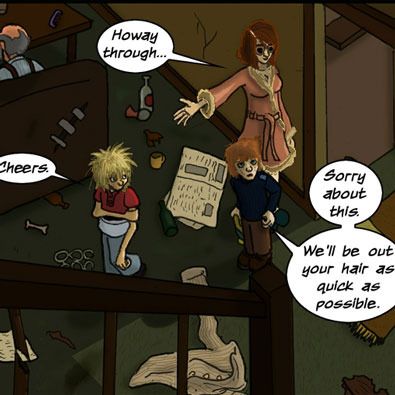 Summary:
Set in a coal town in the UK, 1975, Rag and Bone starts off with a couple of young boys wanting to play soccer. But Bernie has to look after his little sister Jenny and Jenny wants to look at the horsies… Things take a very disturbing and strange turn when they try and retrieve their lost ball from the strange lady in the skimpy robe. Rag and Bone is a delightful magical mystery set in the real world, but slightly askew. The art style digital colour over pencils, with an effect similar to cell animation.
Read Rag and Bone, by Bunnywire, rated T.

Read Rag and Bone by Bunnywire, rated T.