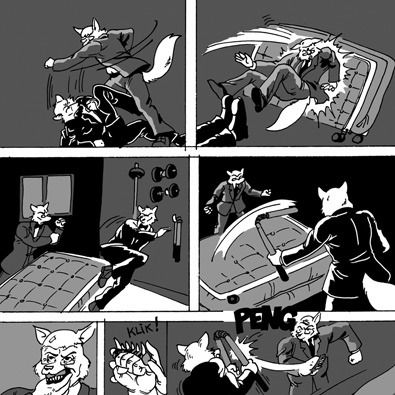 Silver, the Sean Connery-like James Bond of foxes is last of the old guard in Canada's prime international espionage and intelligence agency. He's a dashing guy, good with a gun and popular with the ladies, but they just don't do things the same way they did back in the cold war any longer, they need new blood in the agency.
This is an anthro comic, it doesn't take itself too seriously, there's a good mixture of comedy, some self-mockery, action, and even some racey scenes that sail a little close to the wind- but then what are mature ratings for? The art is all on black and white, digital work.

Read FOX Academy, The New Breed, Story by Dikran O, Art and Layout by Henbe, rated M.