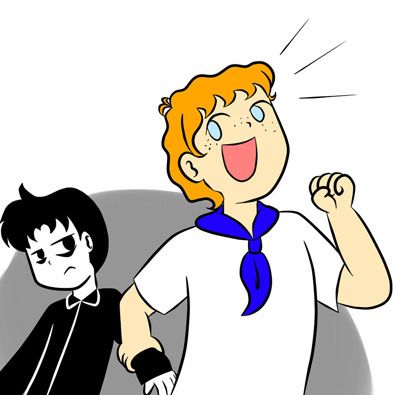 Bram and Vlad are two names you will probably recognise. These guys are famous, well their grandparents are anyway… These two are celebrity scions of illustrious lineages, but they're also pretty good buddies. The happy go lucky dorky vampire hunter Bram and the dark little nasty punk Vlad make a surprisingly good pair. They get into some silly situations as they learn about the pitfalls and prizes of each other's worlds, and falling for each other's "girl" also spices things up a bit too. Lucy and Bessie are two pretty interesting characters in their own right!
This is a humour comic strip that has evolved a lot over the course of its run. It's been on DD many years now, getting consistently better and better, especially the art style.
Read Bram and Vlad, by Strixvanallen, rated E.