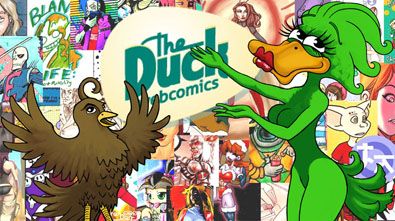 First of all, some big news!

As you may have already heard, our indiegogo campaign is now fully funded! A huge, enormous thanks to all of you who donated. A reminder, also, that every penny we get from this is going to help fix the site and make it better - so even though the campaign is fully funded, which is awesome, anything extra you want to give is still very much appreciated.

A couple weeks ago, I put out a call for bugs fixes and new features that DDers would like to see. Boy, did you guys come through. The entire list, as well as some surrounding discussion, is in this thread.

The second phase is for you all to vote on which of those many, many suggestions you would most like to see. Aside from a small number of ideas that were not feasible at this point (see explanations in the thread linked above), all of the suggestions we received are in this survey. We will be using user votes to determine what we spend the remainder of our indiegogo money on, so this is really important!

The survey can be found here: http://goo.gl/forms/pW7Vmfxnjc


MILESTONE




KimLuster's The Godstrain has reached 300 pages! I can remember when it was first featured all the way back in 2012!

—

Have a comic milestone, a community project or some comic-related news that you'd like to see here? Do you have original art for our newspost image database? Send it to me via PQ or at hippievannews(at)gmail.com, or leave a comment below!