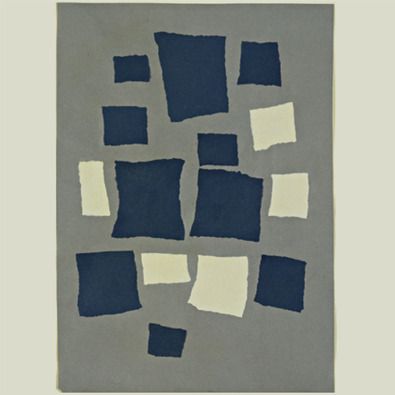 Jean Arp, "Untitled (College with Squares Arranged according to the Laws of Chance)". 1917

"In Europe and America, grey is the color most associated with boredom, solitude and emptiness. It is associated with rainy days and winter." -Wikipedia "Grey: Boredom"

"Grey is my favorite color" -Counting Crows "Mr. Jones"

I would like to believe that I learn something new every day. Part of what drives that belief is my goal to be a lifelong learner. Which is why it came as a surprise when I discovered that there is an additional category of grey other than "cool grey" or "warm grey" and it is called "French grey".

I first started to distinguish between "Warm Gray" and "Cool Gray" when I first started using Copic Markers.

Warm grey is tertiary grey that is made up of different levels of yellow, orange, and red. It is a warm neutral that blends better with the red-yellow side of the spectrum. A good example of warm grey is Taupe or the color of a chinchilla. This type of grey pairs very well with shades of brown, tan, beige, off-white, or cream.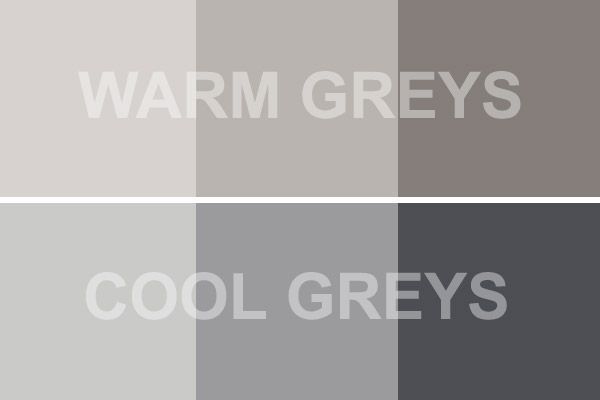 Cool grey is a tertiary grey that is made up of different levels of green, blue, and violet. It has an almost bluish quality to it. It has a sharper, more distinct quality, like the grey screen of an e-reader. Cool grey pairs well with white, shades of blue, and black.

From what I have gathered, French Grey is a type of grey that has a yellow tint. It is more of a warm grey than a cool grey. It pairs nicely with light yellows and other brown colors.

So there you have it! Grey is one of the most important colors in my wardrobe because almost every outfit I put together has grey in it. The ability to pair greys with other colors is a surefire way to have a very polished look.



.::.
What's Quacking?
Do you have any original art to contribute to our stock image database, announcements, community projects, ideas, news, or milestones to report? Please leave general comments below or send a PQ to kawaiidaigakusei. Email me at kawaiidaigakusei(at)gmail(dot)com.