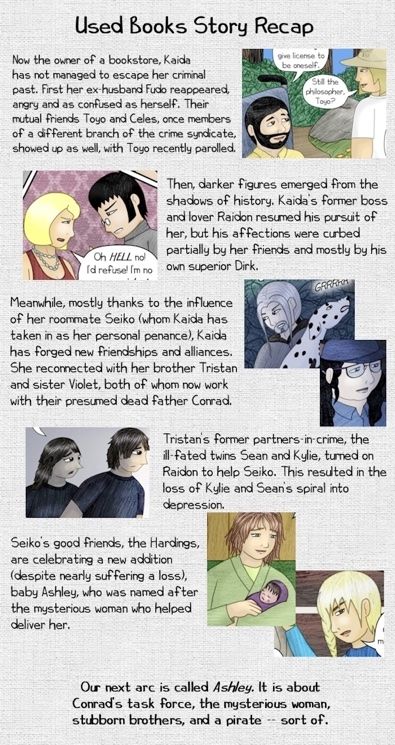 -Art by usedbooks

MILESTONE

A long time comic staple on Drunk Duck, Used Books by usedbooks has been updating since the Platinum days and still consistently entertains its loyal fans.

Today, Monday, September 19th, the comic will post its 1,300th page as it begins a new story arc titled "Ashley". It is about Conrad's task force, the mysterious woman, stubborn brothers, and a pirate–sort of.




Used Books by usedbooks

Link: http://www.theduckwebcomics.com/Used_Books/


.::.
What's Quacking?
Do you have any original art to contribute to our stock image database, announcements, community projects, ideas, news, or milestones to report? Please leave general comments below or send a PQ to kawaiidaigakusei. Email me at kawaiidaigakusei(at)gmail(dot)com.