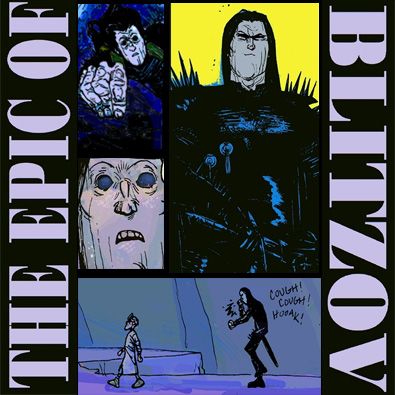 Welcome to this week's featured comic.

The epic of Blitzov is, shock horror, the tale of Blitzov a warrior and Explorer who resides in a settlement called Bunkeria.
Bunkeria is a seemingly dangerous place filled with distinct characters such as the doctor, a nihilistic surgeon with a fascination with dissection.

Light on explanation, the story unfolds through the art as much as it does the dialogue, which is pretty sparse. This comic promises to be an adventure of discovery for both the reader and Blitzov himself.

Read The Epic Of Blitzov by Pit-face.