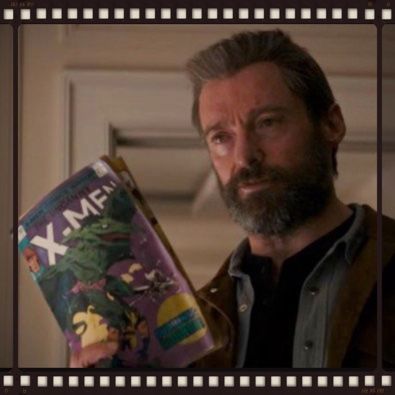 Logan Copyright 2017 20th Century Fox

Like any loyal X-Men fan, I made my way to the theater to watch Logan during its opening weekend last night. Before the screening, I had been watching reviews that mentioned the film's "R" rating and how it traded its wide audience in exchange for more mature action scenes. There is a fine detail that many comic lovers have been talking about and it is the appearance of an X-Men comic book that plays an important role in the film.

Initially, the comic book looked very similar to the art style of the Uncanny X-Men comic books from the 1990s. The comic books that appeared in the film were drawn in a similar art style as the original series due to legal copyrights and the film's very dedicated art department.

The interesting image of showing a character from a comic living in a world where said comic exists is made possible because of the timeline of events. The film takes place in an alternate future, so it is a possibility that the X-Men were real life superheroes and the comic books were written based on them in the world of Logan. It was fun to see the way other characters interacted with Wolverine based on his comic character.