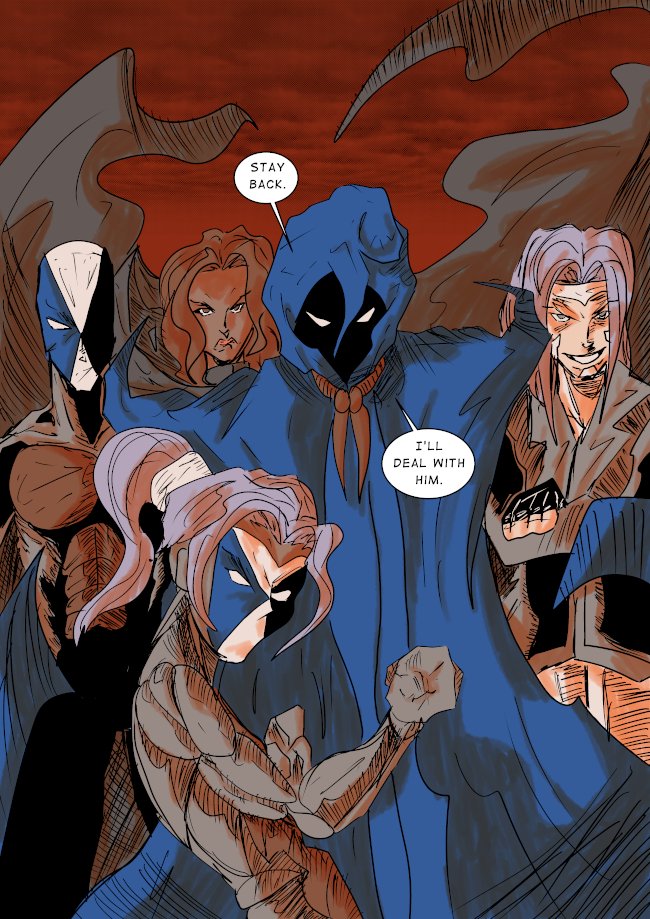 Author notes
This week's update was a bit of a pain to illustrate lol But it's probably my favorite page of this chapter.
I know Tom and Sarah haven't had much to say lately but they will have their shining moments soon enough.
This chapter thankfully isn't taking 2 or 3 years to finish XD We're so close to the chapter finale!