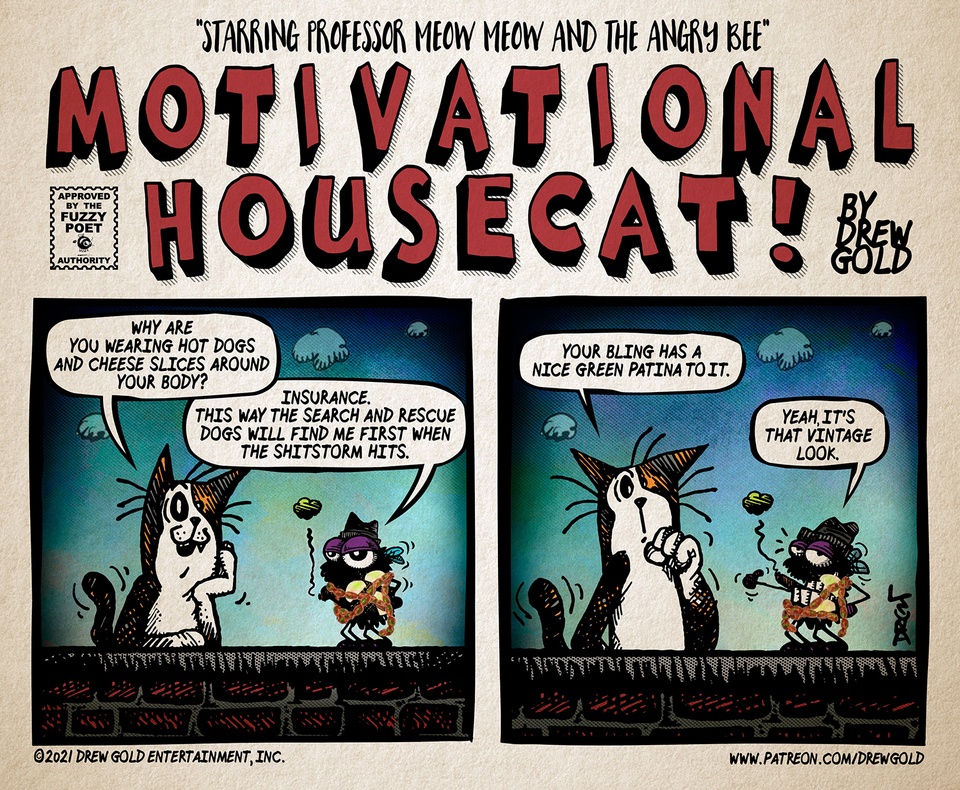 Author notes
The Best of Motivational Housecat! comicbooks at Amazon. Tons of joy and laughs for The Holidays. And if you fold it just right, it makes a great stocking stuffer! Link to books.
.
#fuzzypoet #readmorecomix #whiskey #penandink #bumblebee #newnormalcomix #drewgold #cartooncat #instacomicstrip #indiecartoonists #creatorownedcomics #undergroundcomixartist #theangrybee #undergroundcartoonist #comicillustration #undergroundcomix #comicsofinsta #indiecomicbook #comiclove #motivationalhousecat #selfpublishing #comicsofinstagram #professormeowmeow #artoninstagram #catsofinstagram #makemoreart #comicstrips #litterboxwisdom #shitstormsurvival #cartoonart
.
©2021 Drew Gold Entertainment, Inc. All Rights Reserved.