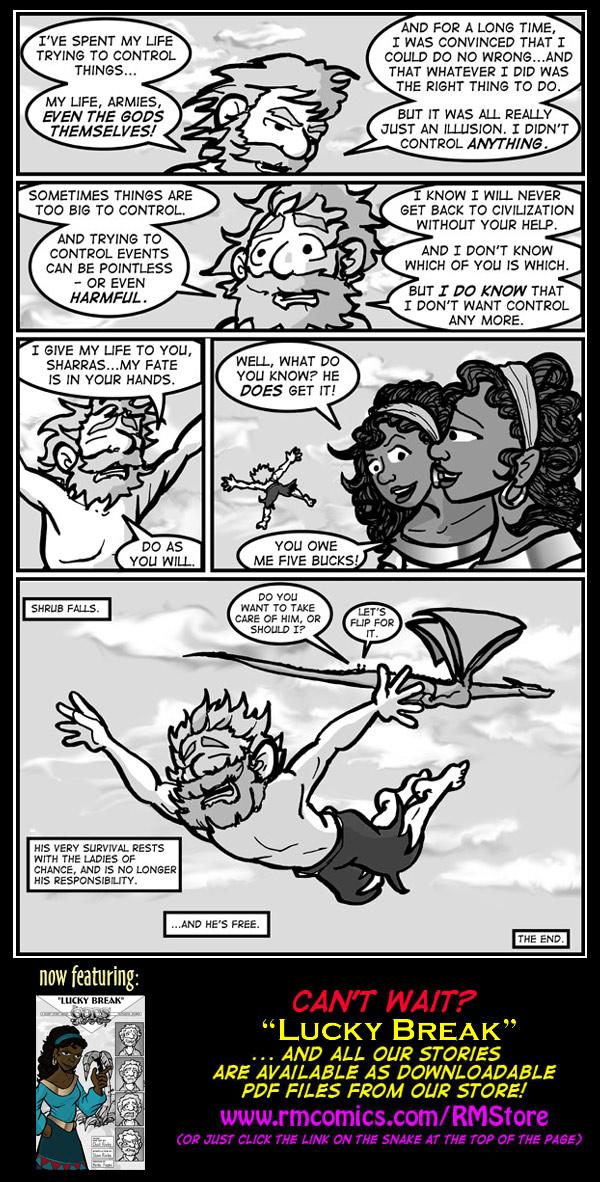 Author notes

Lucky Break [13 of 13]
Ronson
on
And that wraps it up. This story is actually something like the stories I hope to be writing soon (if I haven't started). I want to establish some nice mythology and exploration of Arr-Kelaan in the future stories, and dealing with the beliefs of clerics and gods will be heavily involved with this.

Next up will be the collaboration story I've been drawing and which has been written by someone else. We'll deal with that more as we start posting pages. It's my hope that this is all on schedule, because I'm writing this in May 2010 and have sketched a bit more than half of the story. I'm hoping I've finished all the inking since then and that these pages are all ready to go.

If not, there might be a short hiatus for a while until they're ready. Wish me Luck!