Public Profile
Queen Outsider
member since March 03, 2009
About
Some say I'm weird…
Some say I'm different…
Not true, I say!
I am STRANGE!
Word play is my game, one of the few that I can win.
~
There aren't many in this world (or others) who bother to look for the Outsiders.
To them we cannot be seen.
We are loyal only to those who dare look beyond the edge of what is called "normal."
Extend your hand to us, and you will have powerful allies forever.
Beware society. It brands too many.
~
And I suppose you want me to talk about my likes and dislikes, eh? What are you? A reporter or something?
Ah well… It wouldn't hurt…
Age: 15 and NOT lovin' it!
Location: The Twilight Zone (a.k.a. the world of Rorret)
Occupation: *pokes username*
And someday YOUR universe will be mine too!
Favorite Book: The Soulforge by Margaret Weis.
Raistlin and I go way back…
Favorite Movie: Interview with the Vampire.
Not sure why, but I didn't like the book that much… It's okay, but the secont was much better. Go Lestat!
Friends: Are usually hard to come by with me. I do have a few very good ones, but all others I met through my close friends. Thus, they're not really MY friendsat all…
~Comics: Updated when possible!
WR: Working on improving the quality. Usually I just take about 15 minutes or less to draw them… That's why the art sucks.
TV: A little thing I made whenever I got bored during school free times. It kind of makes fun of Twilight, so fanatics should stay away… Fans who don't mind a little humor are welcome. Its kind of like potter puppet pals Twilight style…
Outsiders: My own version of the team Dimension comics. Mostly in color.
~That's all for now…~
~Je vois notre etendard dans un ciel de cauchemars rougi par ma victoire! C'est mon chant d'espoir!~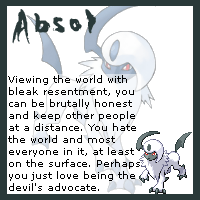 Comics By Queen Outsider
Fantasy |
5 pages |
last: July 6 2011 |
0 likes
You all know the Volturi from the Twilight saga... But what are they up to when they're not staring as the main bad guys? Turns out they're not so scary at all... Love Twilight or hate it, I hope you get a laugh out of this fan-fic-comic-thingy.
Fantasy |
2 pages |
last: July 6 2011 |
0 likes
A hand drawn team Dimension comic. When the team finds themselves on the mysterious world of Rorret, they meet a race of undead mages known as the Outsiders. Perhaps the war that has gripped the planet for centuries will, at last, come to an end...
Fantasy |
7 pages |
last: July 6 2011 |
0 likes
All countries have a story... Join them as they re-tell historical moments from their own point of view. You won't know what to expect...
Comics Assisted By Queen Outsider
No comics.
Comics Recomended By Queen Outsider
more
forum topics started
No topics.
Videos Shared By Queen Outsider
No videos.
©2011 WOWIO, Inc. All Rights Reserved Google+