Networking & Community Projects
Hey just wanted to know if anyone was down to start a post were we would draw fight scenes of characters of DD. It would be one updoaded page that would be drawn as an epic battle between characters. Or it could be a 2 uploaded strips no delcare winner though unless you dont mind ur characters dying or taking a whoop: ) I dont mind. Let me know.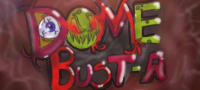 last edited on July 14, 2011 4:14PM
Sounds kinda like a DD-centric Fightsplosion. Granted Fightsplosion does allow DD characters along with original ones.
That's "Dr. BlkKnight" to all of you.

last edited on July 14, 2011 11:26AM
©2011 WOWIO, Inc. All Rights Reserved Google+