Cowtoon by machinehead has its 300th page on Monday! Wooooooo! (or maybe, Moooooo?)

Hey guys! We're trying to get more community voices on the Quackcast because you guys are great and smart and know all kinds of stuff we don't, and it's fun hearing all different people contributing.

So!


ozoneocean
We need YOU for Quackcast 19!
Submit recordings or scripts to us on the subject of Digital art VS traditional art in comics or anything about the use of different art materials and techniques for making your comics and we'll try to include it in Quackcast 19. Submit before this Thursday!
skoolmunkee
We need YOU for Quackcast 20! What have you learned from making comics? It could be something about your skills, habits, or technicall improvements, about yourself or your process, something about 'the webcomics business' or… just about anything!
For a slightly bit more info (including length, format, etc.)
visit this thread
. Remember, send anything for QC 19 ON Wednesday, at the latest! (For 20, the Wednesday after!)
And then there's this!
elektro
Because we've only received one (quite good, I might add) submission, the deadline

for the Cubicle fan art contest

has been extended until March 21st. The prizes will remain the same. I should mention that the winners will have their artwork displayed on the Cubicle page once we determine the winners. I'd like to see at least two or three more so there can be something to judge. PQ the entries to either myself or Genejoke.

Also, Cubicle will start updating again this Monday after a long hiatus, so that can be an added incentive to create some fan art.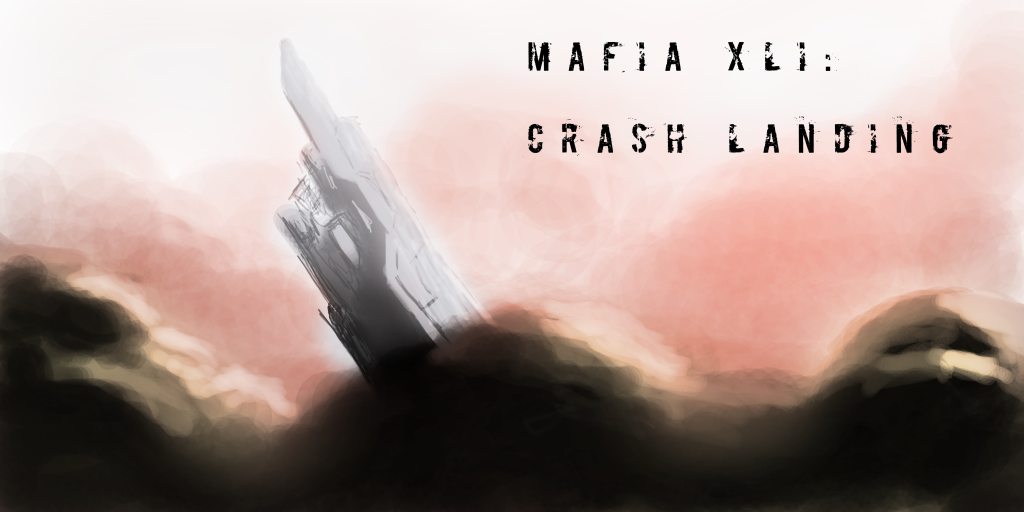 Mafia XLI: Crash Landing signups are GO
! Do you like space? Salsa does! This looks like a fun sci-fi twist on the usual theme, and more people are always welcome!
Salsa
Duck Wars
Three thousand two hundred forty-two years, seven months, two weeks, three days, seven hours, six minutes, and 14.34578978 seconds in the future there is a war going on between the Humanity Union Meta Bureau of Unlimited Gruesomeness and the Federal Republics of Orion are at War. An epic struggle takes place among the stars. Fleets numbering in the thousands do battle over pivotal locations. Each one flinging the fury of a hundred suns at each other. This has nothing to do with New Townston, a colony on a small backwater world belonging to H.U.M.B.U.G., except that a band of resistance fighters has now taken root. And pouring liquid oxygen over the whole damn mess is a recon pilot whose been shot down. And for the piece de resistance, the town has been conscripted to fix both problems. There goes the the neighborhood.