Television lovers will certainly have heard of the hugely popular House television series that was run between 2004 and 2012 over on Fox, with Hugh Laurie being the lead actor with his character Dr. House. The medical genius, who uses rather unique and unconventional methods at treating his patients and is not known for having a very sympathetic nature, is often at odds with his diagnostic team due to his methods and personality.




House went on to be a huge success and was at one point shown in 66 countries worldwide, though this number decreased for some of the later seasons. It was a double Golden Globe winner and certainly brought the English actor Hugh Laurie a whole host of accolades for his acting performances.

There has however, been plenty of debate over the years as to where the inspiration for this popular television show might have come from.

The show's creators claim to have drawn inspiration from Sherlock Holmes for the series, admitting that the character was heavily based on the British fictional detective. Both characters share the same logic and the same sort of investigative methods, whilst Dr. House is addicted to Vicodin and Holmes was well known to have a cocaine addiction. They also claim that the relationship between House and his confidant was based on the relationship between Holmes and his assistant Watson.

But What About Black Jack?

However, many fans of the immensely popular Japanese manga comic Black Jack believe that some inspiration for the Dr. House character must have come from Dr. Black Jack due to their many similarities.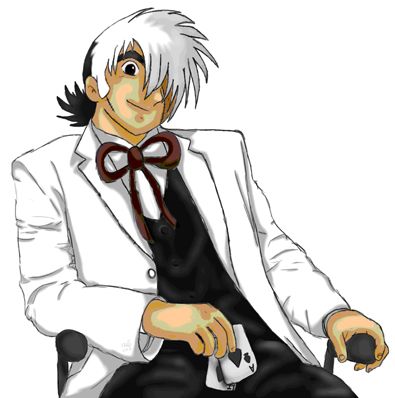 The 1970's comic, which was created by Osamu Tezuka, sees Dr. Black Jack similarly perform medical miracles. He is a bit reclusive, dark and lonely and like Dr. House, he does not like to conform to rules and procedures. They have both also suffered injuries, with Dr. House having a leg injury that has resulted in him being addicted to painkillers and Black Jack having been in a bomb explosion that killed his mother.

The Casino Connection

The two names could also be argued to be linked with having a connection to casinos. The 'house' is often another name for a casino, as players in games of chance are always playing against the house to try and win money.

Blackjack is of course a popular casino card game played all over the world and online. It is thought that the creators gave Dr. Black Jack his name due to medical operations being similar to that of Blackjack the card game in that the outcome is never sure.

In short, the casino connection between the characters is clear: Blackjack is a game found in many live and online casinos that pits players against a house dealer in the hope of winning money.

So whilst there is no confirmation from the creators of House with regards to any influence gained from the popular comic, there certainly is reason to believe the characters are somewhat connected. If you have not seen either comic or show, it is highly recommended that you do simply because they are both classics in their own right, no matter where the inspiration of either came from originally.