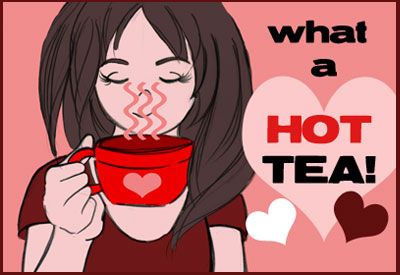 2015 VALENTINE'S DAY CARDS (Drunk Duck Style)

It is finally February, which means that Valentine's Day is in less than two weeks. I do not know how the holiday is celebrated all over the world, but I do know that it has become a polarizing holiday between couples in love and groups of women flocking together for "Single Awareness Day". I remember there was a time when Valentine's Day was actually enjoyable and it was during elementary school when everyone was required to bring a Valentine's Day card for everyone in the classroom and distribute them in a fair and equal manner. It was just so much fun reading the corny phrases on those perforated cards and looking through the bag of chocolates to satisfy my sweet tooth.

Of course the joys of childhood were short-lived and has long since passed. The way we celebrated the holiday changed somewhere between elementary school and high school and those charming mass-produced Valentine's cards were replaced with awkwardness and an aisle of red chocolate-filled heart boxes. I still prefer the elementary school version.

So, I began contemplating a way to bring back the old flare of the holiday and then it hit me. Why not bring back the kid-friendly Valentine's Day with original webcomic characters from here on Drunk Duck? I will need enthusiastic participation in order for this dream to become a reality.

Here are the ground rules:
1. Create a Valentine's Day card using your own original characters or fanart for your favorite webcomics on here (I guess you should ask permission if you are drawing someone else's character).
2. The design can be as simple or elaborate as you like, just keep it within the boundaries of 275 pixels x 400 pixels.

Here is a sample template (with accurate dimensions):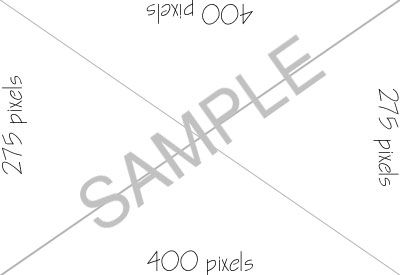 3. The design can be portrait or landscape, so (275W x 400L) or (400W x 275L)
4. Please keep the designs G-rated, or appropriate enough to show a small child.
5. Send all Valentine's Day cards to kawaiidaigakusei(at)gmail(dot)com OR send me a PQ with a link to the image.
6. Please submit the completed card designs by Saturday, February 7, 2015. Midnight PST.

I will post ALL Valentine's Day cards that I recieve (as long as it follows the suggested guidelines) with a link back to your comic page in next Monday's Newspost on February 9, 2015.

Forum thread: http://www.theduckwebcomics.com/forum/topic/176786/


2015 DRUNK DUCK RADIO PLAY

As a reminder to all scriptwriters: Thursday February 5, 2015, at 3:00p (PST) is the last call to submit your finished scripts to Kroatz.

Attn. Judges: Details for what to judge, where to judge, and when to judge will be revealed once the scripts have been submitted. Wait for the details after February 5th.



EQUSOPIA FANART CONTEST No. 2




hitokaji, creator of Equsopia is holding a fanart contest including prizes and would like to invite everyone to participate.

hitokaji writes:

Greetings, Equsopia worldwide readers! It is my great pleasure to announce that we will be having another Equsopia fanart contest to celebrate the comic comeback! After disappearing for 6 months, Equsopia will now continue on a regular basis again.

In our last contest, we received a lot of great fanart from many talented artists around the world (huge thanks to everyone who participated <3) If you did not have the chance to take part last time, now is your chance to do so! Get your pen/mouse/brush ready and follow our simple rules below!

1. Draw any of your favourite Equsopia character(s) with any preferred medium (CG/.gif/hand-painted, whatever you like!). You can only send one entry, so give it all you've got!

2. Host your own entry by using an image holder site such as Deviantart, Photobucket, etc. and send the link to my e-mail: paramesiem (at) hotmail (dot) com

3. All entries must be sent before March 1, 2015. The winner announcement will be made on March 4, 2015, and prizes will be distributed afterwards.

4. The prizes, yes, yes the prizes! This time the prizes will be something kind of special (well, in my opinion). The winner will receive a horseshoe from a black horse's right front leg. It is considered a good luck charm in many cultures. For the three runner-ups, you will also get one horseshoe from the same black horse, just not from his right front leg. You can decorate it by yourself or I can paint some colors on it if you prefer.


.::.
What's Quacking?
Do you have any original art to contribute to our stock image database, announcements, community projects, ideas, news, or milestones to report? Please leave general comments below or send a PQ to kawaiidaigakusei. Email me at kawaiidaigakusei(at)gmail(dot)com.