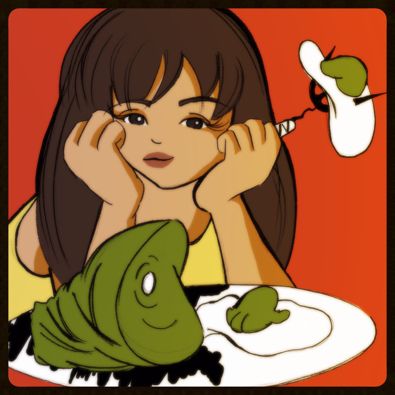 Change is difficult. Decisions are made out of comfort and convenience because staying the same is safer. Anything that strays off the beaten path has a tendency to seem foreign. It feels like a strange sensation that makes the squishy parts of the brain uncomfortable.

In a way, I am as guilty of falling into the set routines of the daily grind as the next person. I wake up on the same side of the bed, perform the same morning routine, walk along the same sidewalk paths, drive down the same roads, watch the same programs, listen to the same songs, place the same orders at restaurants, and sleep at the same bedtime. Repetition is predictable, but there was a time when life was more spontaneous.

Lately, I have set a challenge for myself to take on three unordinary experiences every day. If I get an idea that gives me the butterflies or makes me feel strangely awkward or silly, then it qualifies as an unordinary experience. It began with little things like trying out new foods I had always avoided and discovering that I actually loved them. Later branching out to greater obstacles that had kept me sheltered and prevented me from moving forward. I end each day more fulfilled than the last and less afraid of the unknown.

Any action that makes you think twice before attempting is usually accompanied by a learning experience. A true Leader knows that doing the things that feel a little bit uncomfortable is necessary.

So the next time you get that sinking feeling in the pit of your stomach when faced with a decision, remember the best way to overcome a specific fear is to confront it.


.::.
What's Quacking?
Do you have any original art to contribute to our stock image database, announcements, community projects, ideas, news, or milestones to report? Please leave general comments below or send a PQ to kawaiidaigakusei. Email me at kawaiidaigakusei(at)gmail(dot)com.