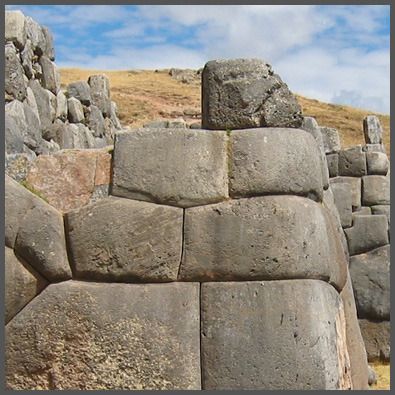 The years following my college graduation, the most frequent questions asked by my peers and older adults were: "What did you major in?" and "What do you do?" Initially, the questions would bother me because I could not give a direct answer to the second question without feeling inadequate. What did I do? I know I spent a lot of time contemplating.

In all honesty, what "we do" is just a fancy way of stating how we keep busy each day until we reach our inevitable death. I once heard a story about the ancient Inca society and how a leader would order a group of people to move a large rock from one side of the field to the other, and when the task was complete, would order the same group of people to move the same rock to its original location. This obvious use of labor and time could be seen as wasteful, but the daily task resulted in less uprisings and rebellions against the leadership because the Inca were kept busy and had no time for war. Now when I hear the question, "What do you do?" I simply translate it as, "What is your (version of an) Inca rock?"

I spent the last ten years observing how people around the world handle the concept of work. The old saying, Americans live to work and Europeans work to live is true for the most part. And then there are people in Asia who work every single day of the week with the most extreme version of work ethic that I have ever seen–imagine pulling a wooden wheelbarrow through three feet of water in the rain while wearing nothing but a t-shirt and sandals.

A few weeks back, I had a conversation with a former colleague of mine, and it surprised me when she asked, "Would you eventually want to get into a career path that uses the degree you studied in school?" The question bothered me because I know, as a fact, that I use my degree every single day of the week. For instance, whenever I read through a comic archive and write a review, I get to interact with talented artists. Drunk Duck is one of the most phenomenal groups that I have been a member because it caters to a global community of artists from around the world. I credit this site for my sanity and for allowing me to use my degree in a productive manner.


DRUNK DUCK IMPROVEMENT DRIVE INDIEGOGO CAMPAIGN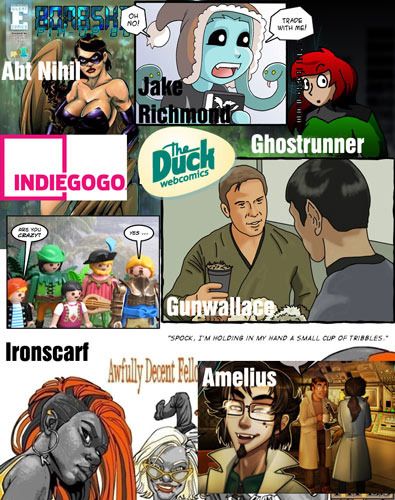 Donate to the Drunk Duck Indiegogo campaign!

Did you know that Drunk Duck is currently having a crowdfunding campaign through Indiegogo? All the proceeds from the donations are going to go directly back into this site through upgraded programming and a return of favorite features.


Thank you, so very much to all the generous donations we have received so far from this lovely group of benefactors:

Banes, Call Me Tom, QSAMA, Skullbie, El Cid, Jake Richmond, Miruku, usedbooks, alejkhan, PaulEberhartd, Darwin, ashtree house, Gunwallace, KimLuster, maskdt, Whirlwynd, Abt_Nihil, HippieVan, ghostrunner, kawaiidaigakusei, Genejoke, Hayakain, darrell, jgib99, irrevenant

A very special THANK YOU for all the perk contributions through time and art talents from these wonderful people:

Amelius, Black Kitty, ironhand, Gunwallace, Tantz Aerine, fallopiancrusader, alejkhan, PaulEberhartd, Jake Richmond, usedbooks, HippieVan, Banes, Whirlwynd, ozoneocean

Please let me know if you do not see your name on this list, I will happily add you!


Donate to the Drunk Duck Indiegogo campaign!

.::.
What's Quacking?
Do you have any original art to contribute to our stock image database, announcements, community projects, ideas, news, or milestones to report? Please leave general comments below or send a PQ to kawaiidaigakusei. Email me at kawaiidaigakusei(at)gmail(dot)com.